NHSMUN Students Immerse Deeply in the UN System
Part of what makes NHSMUN the world's premier model UN conference is its deep immersion into the UN system. Delegates come to NHSMUN not just to debate with each other, but also to hear from experts on their topics and engage in dynamic conversations with them. In fact, each year, NHSMUN welcomes more than 75 experts from government, academia, NGOs, and the UN itself to address the student delegates. At NHSMUN 2020, delegates had a unique opportunity to meet with a diverse panel of UN representatives through an initiative of the UN Department of Global Communications. While gathered in the UN General Assembly Hall, delegates were able to hear how current UN officials and UN Permanent Mission staff members studied and trained for their positions. The students then spent over 45 minutes asking the panelists an assortment of questions.
The questions that the students posed were incredibly insightful, reflecting how exceptionally well trained and prepared the delegates were for NHSMUN. One student asked the representative of St. Vincent and the Grenadines (which currently sits on the UN Security Council) what it is like to represent such a small country on the Council and whether its size affects its voice among the other members. This prompted a fascinating conversation about notions of equality at the UN and the importance of hearing from people from all states, cultures, religions, and more. Because of opportunities like this, NHSMUN delegates leave the conference with a deep understanding of how the UN works and how to pursue an interest in the UN, NGOs, or any international work. In this way, NHSMUN delegates are part of far more than just a simulation—they are part of a vital global movement for peace and sustainable development.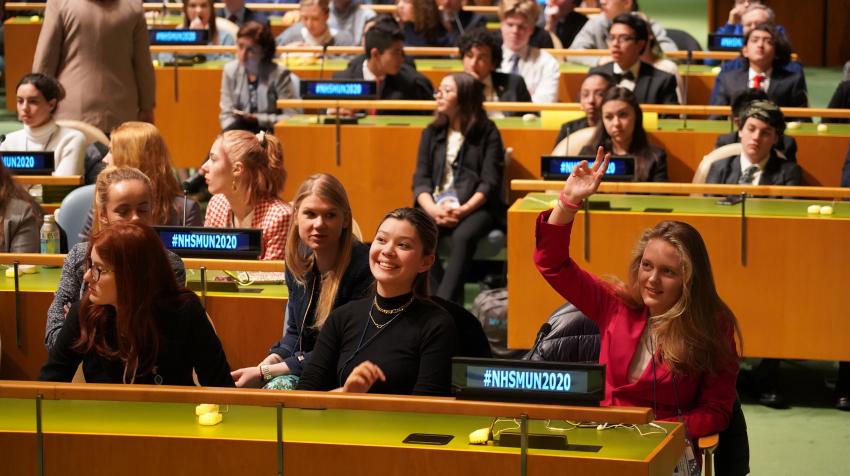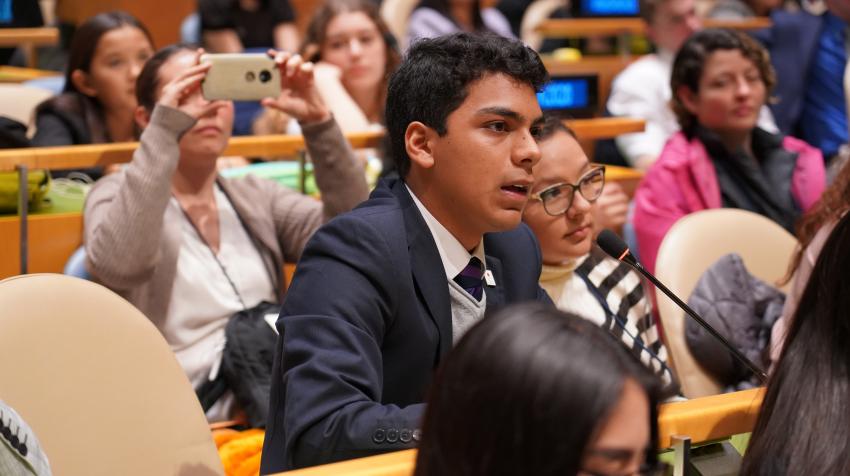 © BJ Rubin | Posted with permission.
Caption: Students ask questions at a "Real UN" briefing at the National High School Model United Nations (NHSMUN) Conference in the United Nations General Assembly Hall.